Choosing how long you need in rehab
Recovery from addiction is unique for each person, and the amount of time you need in rehab is thus going to be different case by case.
"We don't have a set time people need to be here," says Darren Lockie, CEO, "however we did move to a 5 week program in January, 2019."
Based on client feedback, an additional week at Lanna Rehab means they can recover from jetlag, get settled in and get a sense of the program without the pressure of having to delve in one day one.
"Many programs are only 28 days, but most rehabs haven't changed their program in years and are still essentially following the archetype of what a rehab is from 30 or 40 years ago," says Darren.
At Lanna Rehab the program is evaluated annually based on both clinical and client assessments.
Client's stays are individualised to their recovery needs. The average stay is two months, but some clients – depending on their needs – often stay for 5 weeks or three months+.
For Keith, one client from Manly, in Sydney's northern suburbs, he chose to stay for three months.
"I know a few weeks wasn't enough for me. I'd done that in the past and it was just a break from using but I didn't get the skills I needed to get clean and stay clean,`` says Keith, who made the decision to spend three months at Lanna Rehab.
Recover together: Community-led recovery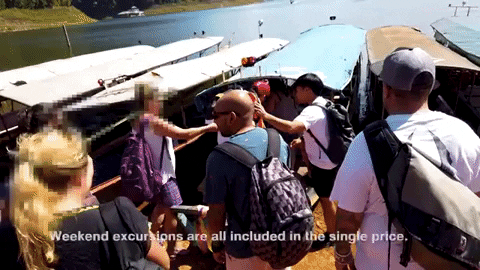 At Lanna Rehab the program is structured around group activities. These give people the chance to relearn how to socialise with their newfound sobriety.
"The physical groups, art groups and singing bowls are actually about bringing the group together," says Keith.

"We're not the best sports people but that's what makes it so much fun. You bond. You have a laugh and laughter is so important."
Bonding activities include shared meals, activities like water volleyball and – weekend excursions to waterfalls, elephant sanctuaries and floating restaurants.
Keith was in Lanna Rehab with 25 other people from Australia, New Zealand, Hong Kong, America, Canada, France, Switzerland and the United Arab Emirates.
With a high staff to client ratio, we are able to give individual's recoveries ample attention. At any one time, Lanna can have between twenty to twenty five clients and though the majority are from Australia, we welcome people from around the world.
How can you pay for rehab?
Many people lose friends, family, jobs and their money when they're living with an addiction.
Keith went from flying first-class and living in a house he was proud of, with a car, a successful job and a family – to being "about two days away from homelessness. My friends weren't answering my calls or emails. I was living in youth hostels, paying night by night and living on Centrelink payments."
So, how did he fund three months in rehab? He paid via superannuation early release funds.
Superannuation is essentially an Australian retirement fund. The Australian government mandate a percentage of individual's pay is put into their superannuation account each time their salary is paid. This money can be accessed early for particular life events – including addiction rehab.
"I accessed my super to pay for rehab. It was easy enough with the support of Lanna and it saved my life."
Keith started the process by completing the form here.
Holistic care includes physical health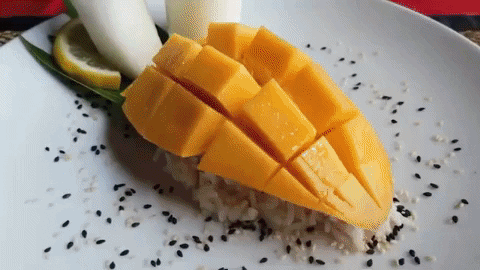 "Physical activities make such a difference. You work on your physical health here which is a major part," says Keith.
At Lanna Rehab each client receives their own personal trainer so they can work towards their individual goals within their own fitness level. Activities can include gym workouts, golf, walking, yoga and bike rides through rice patty fields.
In conjunction with one to one and group therapy – physical exercise is important.
Becoming physically fit supports mental health. These new habits help people maintain their overall health and sobriety.
Now, you've experienced Lanna Rehab, what do you think of it?
"It's changing your entire life when you leave this place. It focuses not only on your addiction problem, but addresses your physical health, the way you eat, keeping in touch with my family – and being accountable for my own actions."

Keith says, "the staff here are amazing. From the cooks, the cleaners to the focal therapists. They've all made my stay here so welcoming and so amazing and I've truly had the best treatment experience."
Lanna Rehab welcomes enquiries from around the world. To ask about treatment for yourself or a family member, complete the short form below.
``Before coming to Lanna I felt like my life had no purpose. I've truly had the best treatment experience and it's given me a second chance at life.``