Friday, 28 February, 2020: Today Lanna Rehab and Schema Therapy Training Australia jointly hosted Thailand's first Schema Therapy Training.
The training was attended by Lanna Rehab clinicians as well as delegates from New Zealand, Canada, South Korea, Japan, Myanmar and Thailand. Five of the training placements were given to students from Mahidol University, as part of a greater scholarship program Lanna Rehab offers.
"We're proud to bring Schema Therapy to Thailand for the first time," says Lanna Rehab CEO Darren Lockie.
"Training benefits our own team and in turn our clients. We also made the decision to open the training up to external delegates, some of whom may have not been able to access this kind of education otherwise."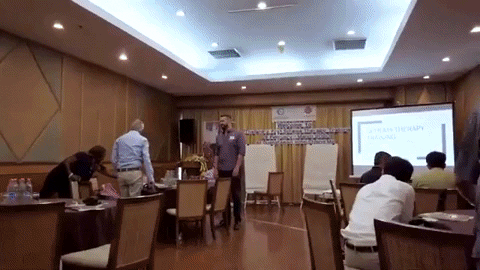 Dr Robert Brockman traveled from Sydney, Australia to provide training.
``Ultimately we offer ongoing training for our team, so they have the best skills to help our clients,`` - Darren Lockie.
Watch Dr Robert Brockman and Darren Lockie talk Schema Therapy
Schema therapy and addiction recovery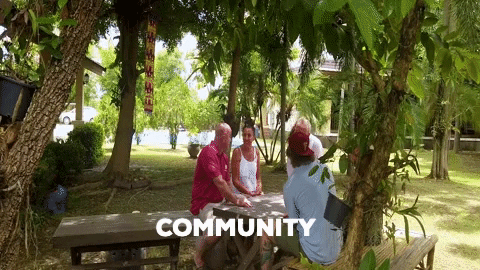 "An effective therapeutic community needs to have a multidisciplinary and interdisciplinary clinical team," says Lanna Rehab CEO and Co-Founder Darren Lockie.
"More people – particularly from America and Australia, are seeking out Schema Therapists," says Darren.
"We are the first rehab in Thailand, and as far as I am aware anywhere in the world, to have an entire clinical team who are trained in Schema Therapy."
Trainer Dr Robert Brockman says, "this is a certainly a first for me. I haven't provided Schema Therapy to a rehab team before. It's great to learn a little more about the industry as well about Lanna Rehab. I certainly didn't know there was this place in Thailand offering a combination of EMDR therapy, massage, yoga and CBT. Particularly combining physical health, with a dedicated personal trainer, and the nutrition aspect into care, is quite impressive."
Schema Therapy was developed in the 1980s, in America, and is one of a number of evidence-based approaches that Lanna Rehab utilises.
Schema therapy is all about acknowledging patterns of behavior. By becoming aware of behaviors, a person is given the ability to make different choices.
Why is Schema therapy training important?
``We want our clients and their families to feel reassured that we are putting them first. Their recovery and their health and well-being is paramount. By furthering our teams education, it's just another way to demonstrate our commitment to our clients,`` says Darren Lockie.
The training was attended by the Lanna Rehab therapy team.
"We were please to have representatives from the Thanyarak health services in attendance, along with students from the Mahidol University."
Thanyarak Health Services are responsible for Thailand's public rehabs, so they can care for 200-300 people at each location.
Mahidol University is the only university in Thailand that offers a Masters in Addiction Treatment. The students in attendance were from South Korea, Myanmar, Japan and Thailand.
"By contributing to the next generation's education, we aim to support Thailand's mental healthcare system and the whole region more broadly," says Darren Lockie.
All students were able to attend as part of a scholarship program offered by Lanna Rehab.
What is Schema Therapy?
"Schema Therapy is best considered amongst other treatment modalities," says Dr Robert Brockman. "It is considered an advancement on Cognitive Behavioral Therapy (CBT). I understand that CBT is practiced here at Lanna Rehab, and back home in Australia and around the world it's one of the most common treatment therapies"
Schema Therapy was developed when it's founder Dr Jeffrey Young, observed people with more chronic problems weren't responding to CBT. Their problems appeared to be more steeped in their past, particularly in their early childhoods.
Similar to CBT it is an evidence-based treatment therapy. This means there have been clinical studies to support it's treatment success. As a result it is growing in popularity the world over. America and Europe broadly have the largest number of Schema accredited therapists. Dr Robert Brockman is hosting training workshops in Australia, Hong Kong, Singapore and Bali over coming months.
"For continuity of care, it's ideal if our clients can return home to a therapist who offers the same treatment modality. Now they we can offer Schema therapy, our therapists have more capacity to do that."
What are schemas?
A schema is a pattern of thinking often developed in early childhood.  There are eighteen schemas, developed over twenty years.
A schema develops when a child has a need that was not met. This can carry on to adult life, and those unmet needs can develop into maladative coping mechanisms. For example, if a child has parents who are unreliable or absent, the child may develop the Abandonment Schema.
This child could grow to feel unworthy of love and insecure.
In adulthood they may have high levels of anxiety within relationships, for fear they will end. They may self-sabotage relationships by accusing their spouse of cheating, lying or being unsupportive. They could be extremely sensitive to criticism.  They may even pre-emptively end a relationship to avoid the other person leaving them first.
Schema Therapy aims to create awareness around these patterns, with the objective of developing healthier behaviors.