Sydney rehabs VS Overseas rehab
Anna tried rehab in Sydney before she flew to Thailand, and "the Sydney rehab gave me a minimal amount of sobriety. I spent four weeks there in total, but over the past ten years it progressively got worse to the point where I was suicidal. I was desperate so I looked for a rehab overseas and I was lucky enough to find Lanna."
Darren Lockie, Lanna Rehab CEO says, "some of the rehab options in Australia are excellent. But, every person is different and it depends what they need for their recovery. I am a strong advocate for doing what works for you and that is why we individualise our program. Every person who comes to Lanna has a timetable customised to give them the best experience and the best health outcomes."
During Anna's time at Lanna Rehab she had group therapy, attended process groups and relapse prevention workshops, as well as enjoying time by the pool, art therapy, Reiki and massage.
"The Reiki was just wonderful," says Anna, "I walk out of there feeling like a new person. It's not for everyone so not everyone does it but I just gave myself over to it, and I get a lot from it."
The holistic approach of Lanna means every aspect of health – including food, is taken into account.
``If you get to that point in your life that you need help, then you have to find a place that nurtures you and that's this place. Here I've learnt to love myself and to be present in my life.
Why individualise treatment?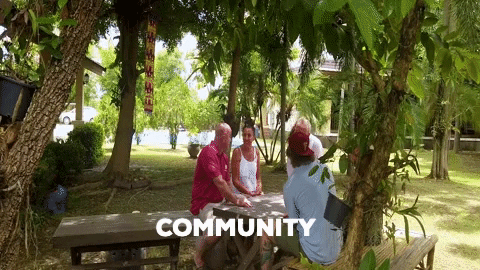 "You can't expect a 60-year old banker from Hong Kong to respond to the same identical approach that resonates with a 22 year old woman from California. Every person, regardless of their socioeconomic status, education, upbringing and life experiences can be impacted by addiction," explains Darren.
"Every person who comes to Lanna Rehab is different. Their addiction could vary from a gambling addiction to a cocaine addiction. Their lived experiences are also very different. We care for people here from around the world."
At Lanna Rehab client's treatment plans are customised by length of stay – some clients require several months and others only need five weeks of treatment.
The activities they undergo are varied to meet their needs. Mindfulness exercises like singing bowl therapy may help one person whereas more focus on personal training may help another. Therapy is key in every person's recovery, but the program can be customised to include multiple activities to support that.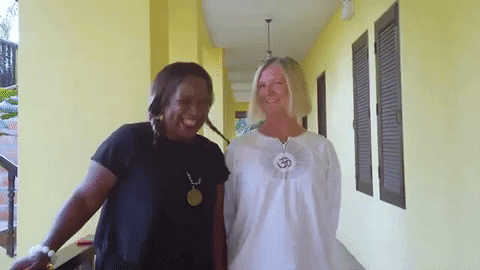 Anna says her therapist was key to her recovery.
"Jackie was amazing – is amazing!"
Lanna is proud to have a team of therapists who are highly qualified, experienced and – importantly – compassionate with our clients.
Our clinical team – in step with our clients – are international. In Jackie's case she studied and worked in the United Kingdom before moving to Thailand.
"She was gentle when I needed it, and she pushed me at times and pulled me up when I was having myself on at times. But, she did it in an amazingly supportive way. She understands the issues, she knows what she's talking about and that makes you feel safe. You don't feel judged. And, you can open up and get to the nitty gritty of what's happening for you.  I couldn't have done this without my therapist."

In Anna's case she, "learnt to be more present in my life. I am going home to be a mum again. All my relationships will improve because of this experience, but most importantly I will be there for daughter. Lanna's given me back to her."
What does the future hold after rehab?
Rehab is about providing a safe, supportive space so our clients can recover. They learn new skills at regular Relapse Prevention Workshops, as well as working one on one with their therapist.
Clients are encouraged to think forward. Working out what kind of support they need and taking practical steps to achieve it, is all part of rehab.
When clients leave they are encouraged to return annually for a free one week refresher.
Watch Anna tell her story, in her own words
Anna is just one of several clients who travel from Australia each year to attend Lanna Rehab. We are Australian managed and owned.
To find out more about how Australians can pay for rehab with superannuation click here.